Hello, and Happy Holidays!
Welcome to our first monthly newsletter in more than a year!
COVID-19 Business Operations
As an essential business, we will remain open through the newest COVID-19 lockdown measures implemented in Ontario.
How we Connect with You…
I know how frustrating it can be when businesses bombard you with email after email. I feel like I'm unsubscribing on a daily basis.
For that reason, I'd like to be very clear about how often we plan on contacting you with updates, specials, new product announcements, etc.
Our email communication plan for the new year is as follows:
We will be sending 1-2 emails each month–a newsletter like this one, and possibly a second email that showcases new products, discounts/specials, or an important update relating to business operations.
If you are no longer interested in receiving our emails, there are no hard feelings 🙂
Thank you, and Happy Holidays,
The U-RAAW! Family

---
Products Featured in this Edition
---
New Zealand Whey Isolate
Organic Dried Blueberries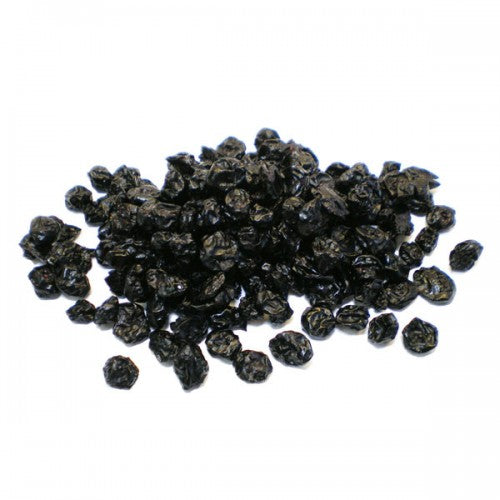 ---
Holiday Gift Vouchers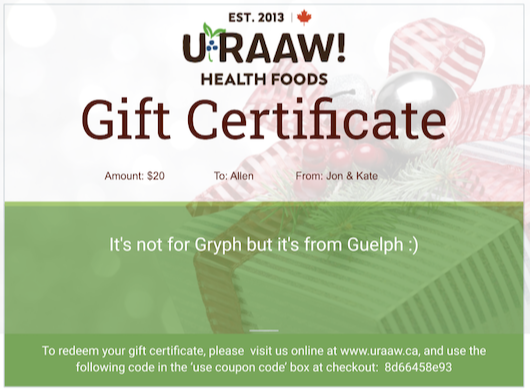 The perfect last-minute gift! Each digital gift certificate is redeemable immediately and can be emailed directly to the recipient, or to the purchaser to print a physical copy.
Holiday Promo: We will add an additional 15% to all gift certificates purchased in the next 48 hours!
$50 certificate = $57.50
$100 certificate = $115
$200 certificate = $230
etc.
The additional amount will be manually added to the certificate within 12 hours of purchase.
---
5 Nutritious Canadian Grown Superfoods Available Year-Round
At U-RAAW! we try to carry as many Canadian grown nuts, seeds, and dried fruits as we can. We outlined five tasty and nutritious Canadian grown whole foods that are available 365 days of the year.
---
Benefits of New Zealand Whey Protein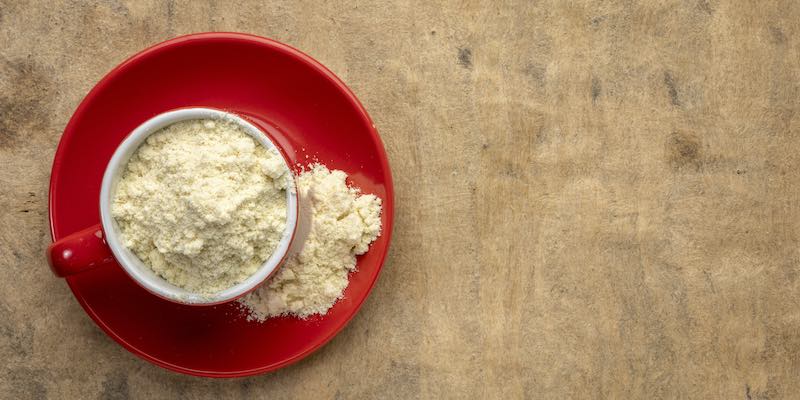 When we started U-RAAW! back in 2013, our goal was to hand-pick the highest quality products and ingredients we could find.
After significant research into both the dairy industry and more specifically how whey protein is manufactured, we quickly determined that New Zealand whey was the only viable option
---
A New Look for 2021
We've been working on some new graphic designs for our website and packaging that we will be launching in the new year.
Nothing is changing behind the scenes–just a fresh new look!
Thanks again for your support, and feel free to reply to this email to reach out if you have any questions or comments.
Adam Franklin
U-RAAW!