Banana blueberry pancakes or muffins? You decide.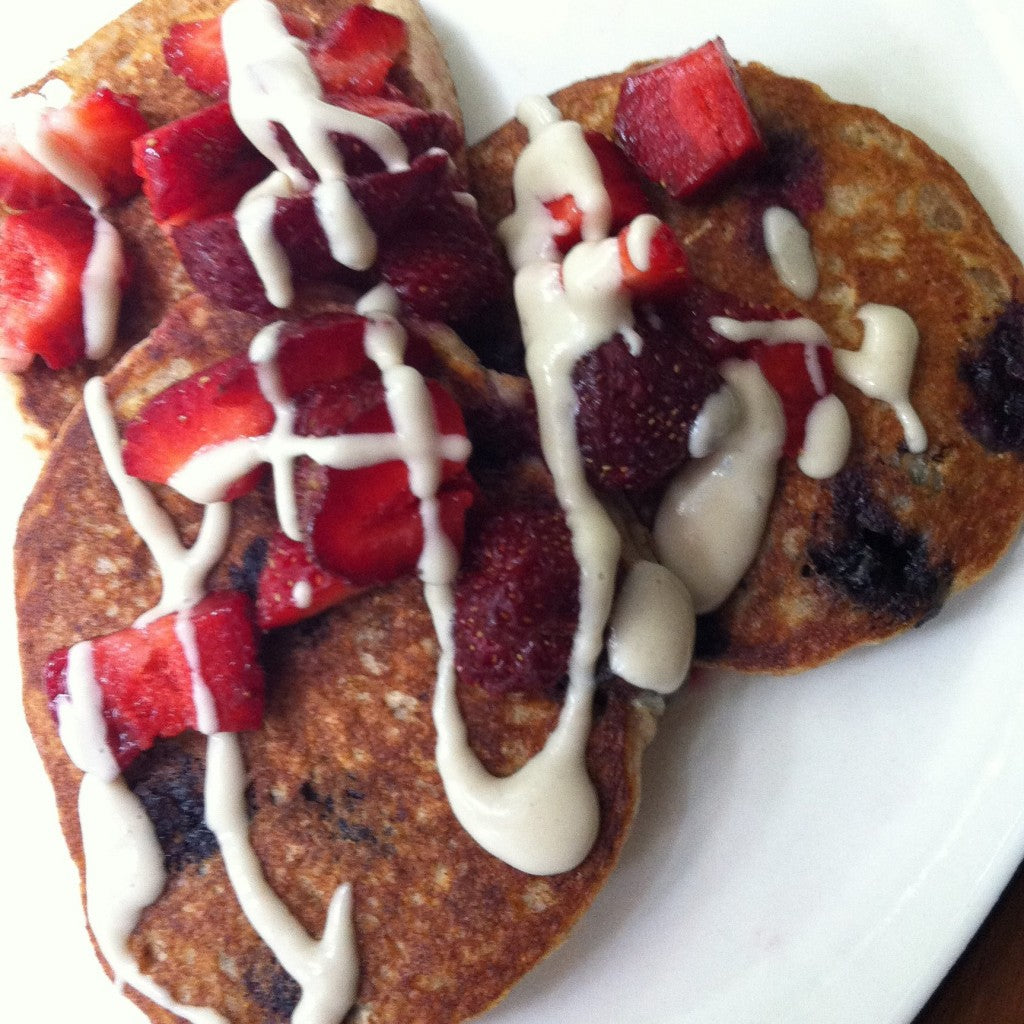 1 recipe, 2 options. Who doesn't like options? This is a very versatile, simple recipe that can be used to make either vegan pancakes or vegan muffins. Whole-grain, no sugar added (or artificial sweeteners), dairy-free, egg-free, soy-free, and potentially gluten-free, depending on what flour you use.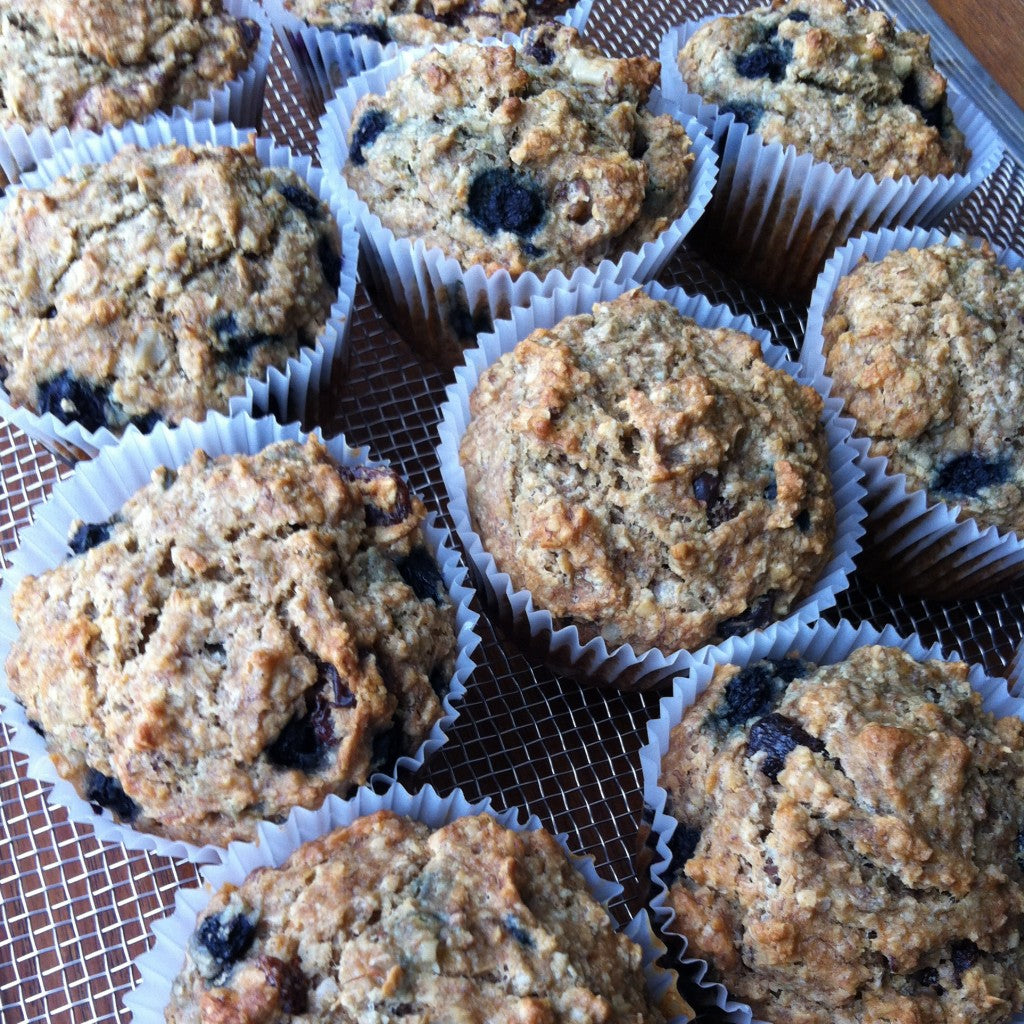 *I use banana in place of egg for this recipe, so it's perfect if you have a couple browning bananas sitting around that you're not sure what you should do with. The bananas make both the pancakes and the muffins moist and banana bread-like.
2 in 1 Vegan Banana Blueberry Muffin or Pancake Recipe
(makes 12 small muffins or about 10 small pancakes)

Dry Ingredients:
1 cup Organic Whole Grain Spelt or Kamut Flour (for a gluten-free version, sub in your favourite GF flour or flour blend. Quinoa/Amaranth/Coconut/Brown Rice? mmm…)
2 tbs Baking Powder
1/8 tsp Himalayan Salt
1/2 tsp Organic Cinnamon
1/3 cup Organic Large Flake Oats (or Quinoa Flakes if this floats your boat)
Wet Ingredients:
2 ripe Organic Bananas
2 tbs Organic Coconut Oil (Extra Virgin, Cold Pressed)
1 tsp Organic Vanilla Extract
3/4 cup Unsweetened Almond Milk (Hemp/Rice/Flax milk should do the trick as well)
Additional Ingredients:
1 cup Wild (Organic) Blueberries
Optional: 1/2 cup chopped Organic Pecans, Walnuts or Pumpkin Seeds
Directions:
1. Combine dry ingredients in large bowl and give a quick stir to assimilate all ingredients.
2. In a blender or food processor combine all wet ingredients. Blend until smooth and creamy. (*you could also mush everything up by hand if you're desperate, but this is a lot more work.)
3. Pour blended wet ingredients into bowl with the dry ingredients. Stir gently until all lumps are gone and you have a nice batter. If it is looking a little too thick, add a little more almond milk until you achieve an ideal consistency.
4. Add 1 cup wild blueberries (or non-wild, organic for sure) and very gently fold into the batter. If your blueberries came frozen, defrost them first. I like to add chopped pecans at this point as well, but this is optional.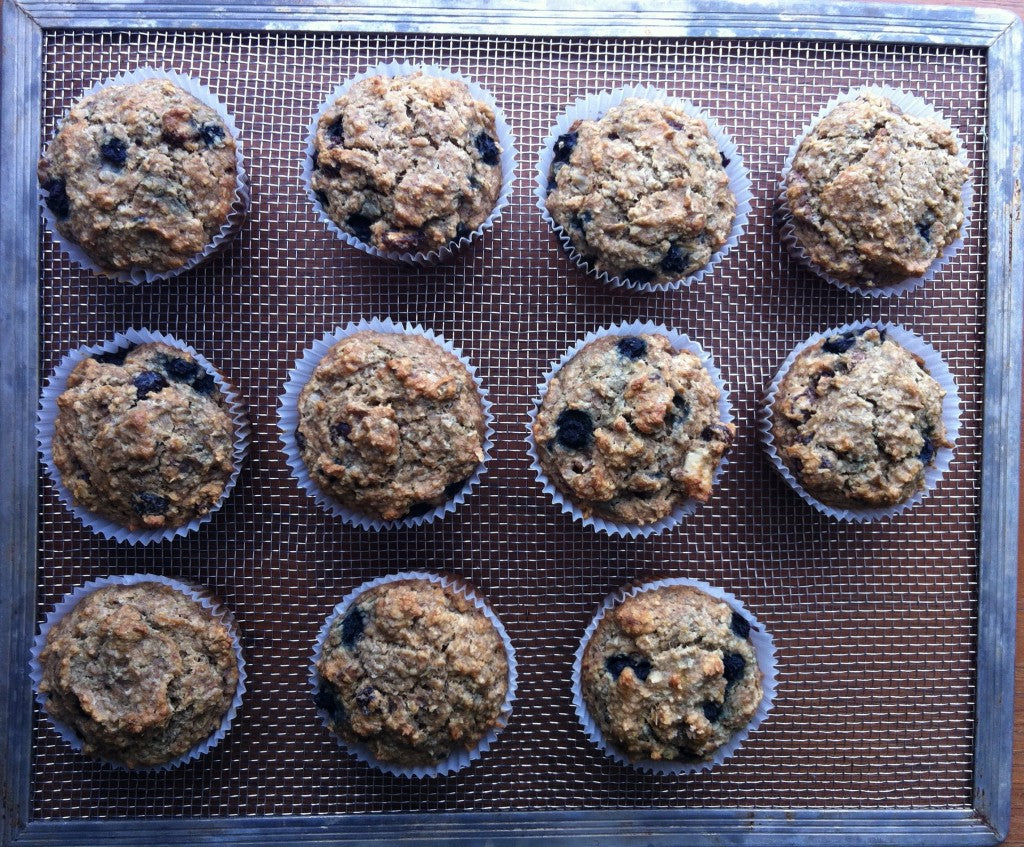 Making Muffins?
Preheat oven to 350°F
Line muffin tray with paper muffin cups (for easier clean-up. Or you can use a non-stick muffin tray and lightly oil it with coconut oil).
Fill cups 2/3 of the way full.
Bake for about 20-25 minutes or until muffins are spongy and golden brown.
Remove from oven and let cool for at least 5 minutes.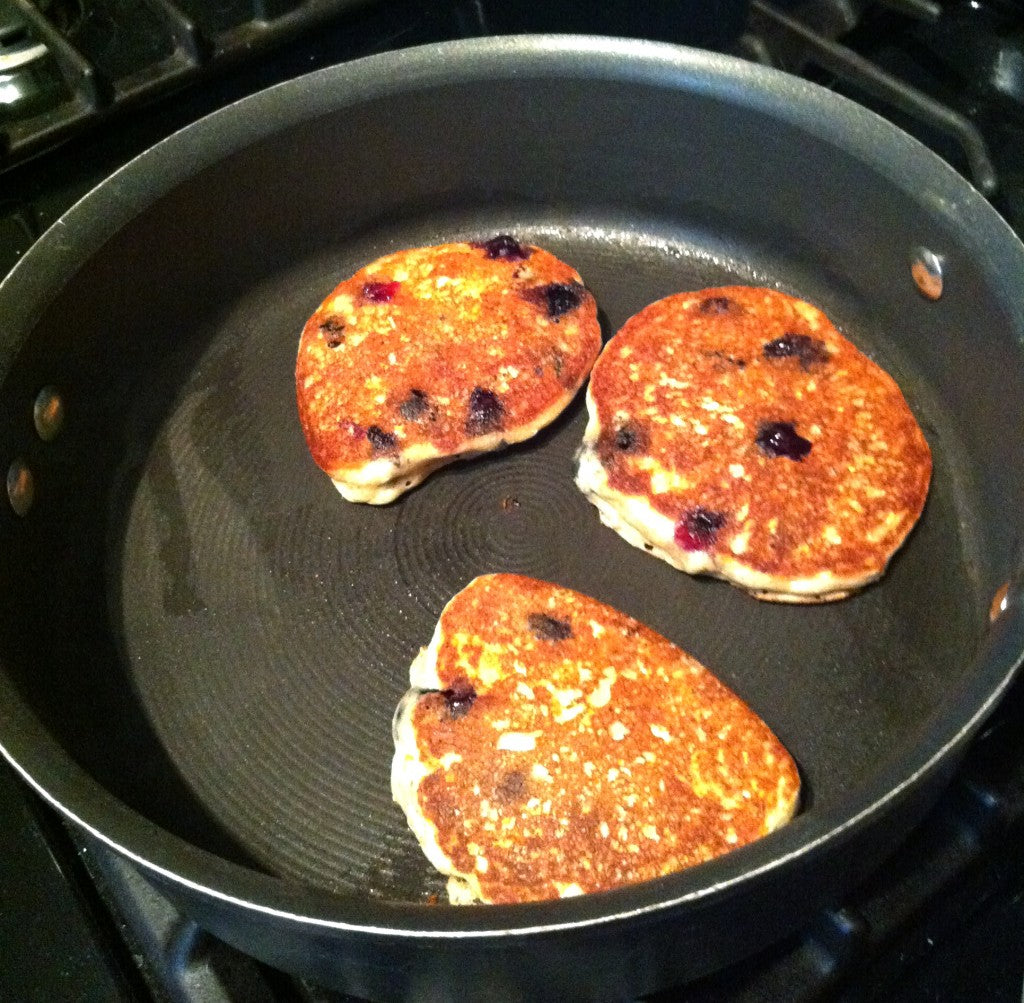 Making Pancakes?
You may need to add just a little more almond milk to your batter to thin it out. Your call here.
Preheat griddle/flat bottomed pan. You want it hot, so that drops of water sizzle and disappear.
Add a little coconut oil.
Measure about 1/3 cup batter per pancake (depending on what size you want them).
Griddle those suckers until golden brown on each side!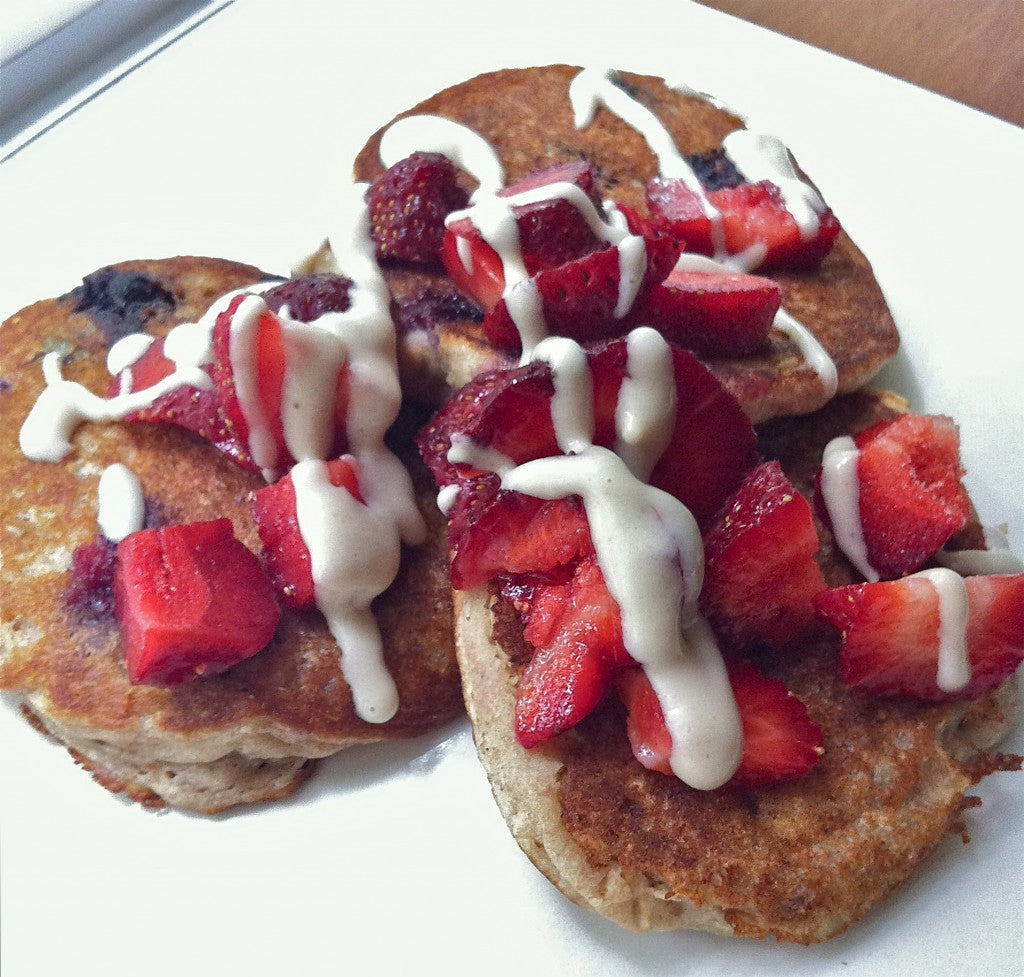 BONUS RECIPE:
Vegan Cashew Cream
1/2 cup Raw, Organic Cashews (preferably soaked, as soaking reduces/eliminates phytic acid)
1/2 to 1 whole Banana
1 tsp Organic Vanilla Extract
1 tbsp Organic Maple Syrup (or more if you like it really sweet)
Optional: 1 tsp Almond Milk, if consistency is too thick
BLEND/puree ingredients until smooth and creamy.
Enjoy and be well!