We are excited to announce the launch of U-RAAW! Gryphon Bars; a new line of high-protein, calorie-dense meal replacement bars.  We worked closely with the University of Guelph's top strength and conditioning coaches Josh Ford and Jordan Foley to create four great tasting bar flavours that meet the demands of athletes and highly active individuals.
Here is what Josh and Jordan had to say:
Josh Ford:
"The demands on a student-athlete are quite unique, especially from a scheduling and nutritional perspective. We were looking for a unique opportunity to address these demands and our partnership with U-RAAW! allows us to do just that. Instead of suggesting a mass-market bar to our athletes we were able to work directly with Adam to develop a product that ultimately gave us exactly what we were looking for but couldn't be found anywhere else. He stayed true to our vision and worked with us personally in product testing. As a result, our student-athletes now have another option to address high-performance nutrition that reflects our Gryphon Strength & Conditioning philosophies."
Jordan Foley:
"My goal in speaking with Adam at U-RAAW! was to create a product that I was comfortable recommending to my players that can help them meet their nutritional needs. Adam made several all natural products for us that my players can use as a meal substitute while on the run during a long day on campus. This is huge for us because our players can get the calories and macronutrients that they need in a convenient and cost effective way. All of this, coupled with great customer service and the fact that the bars taste great, make URAAW a product that I am happy to promote to our players as part of a well-rounded nutritional strategy for student athletes."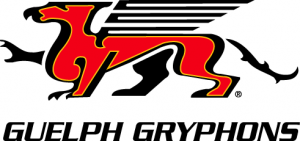 Each 70-75g bar contains 290-300 calories, is high in fibre, low in sugar (only natural sources) and is loaded with between 17-19 grams of high quality NSF certified whey protein. We use only the highest quality, natural ingredients with no preservatives or unnatural sweeteners. U-RAAW! Gryphon bars are uncooked and are made fresh weekly right here in Guelph.
There are currently four bar flavours available (12 bars per box):
Cinnamon Crunch, Coco Cacao, Vanilla Cashew, and Peanut Butter Cookie. We also offer a variety pack that includes three bars of each flavour. We plan on adding additional flavours in the future.
**Click here to order a box of Gryphon Bars!