Hello! We are proud to present U-RAAW!'s first monthly newsletter.
As a member of our newsletter mailing list, you'll be the first to receive our special offers, healthy recipes and latest news.
Not subscribed yet?  Sign up Here!
Thank-you for your support! We are so thrilled to be able to provide our fellow Canadians with high-quality, organic, nutritious and customizable health foods. Enjoy!
–The U-RAAW! Team
---
 A special gift for you…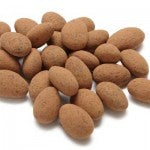 'Tis the season of giving! As a token of our love and utmost appreciation, we'd like to offer you a complimentary bag of organic dark chocolate almonds and 5% off your next order over $60 until the end of December. Just enter promo code "GIFT2014" at checkout to receive this offer.
---
Give the Gift of U-RAAW!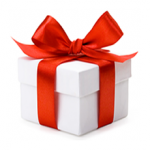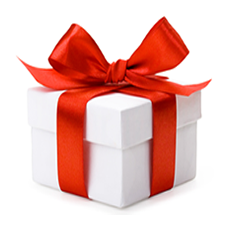 Still on the hunt for that perfect holiday gift? Why not give the gift of U-RAAW! Gift certificates can be purchased in any amount at our online store.
---
Recipe of the Month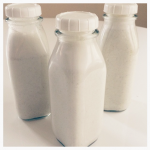 Did you know you can make your own fresh, organic coconut milk at home using dried shredded coconut? It's easy, inexpensive, and free of icky preservatives and added sugar. Check out our daughter Leah's how-to video
---
It's BACK!
Phew! We now have organic tart cherries and freeze-dried cherry powder back in stock. Cherries are rich in antioxidants, fibre and vitamin C and are helpful in reducing inflammation. They also taste incredible!
---
What's New?
Introducing **NEW** Bar Flavours!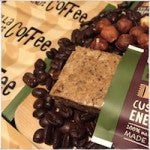 We recently added the delicious new vegan Coconut Crusher bar, as well as a Vanilla Hazelnut Coffee bar and have lots of exciting new energy bar flavours that will be added to our site in the new year!
Pea Protein Isolate
We now offer non-GMO pea protein isolate both by-the-pound, and as a protein option for custom smoothie mixes and energy bars. Click here learn more about the benefits of pea protein isolate.
Tasty **NEW** Ingredient Options!
We've added a number of new custom energy bar ingredient options including organic wild blueberries, organic wheatgrass powder, almond/hazelnut butter, and rainforest nut butter (a tasty combination of dry-roasted Brazil nuts and cashews with a touch of raw coconut!).
In the trail mix department, we added dark chocolate sea salted cashews, and organic dried red heirloom banana strips. Be sure to give these a try in your next order–they are both incredibly delicious!
---
Community Support
We're excited to be able to give back a little. Beginning January 2015, we will be working together with www.pursu.it to help sponsor young Canadian athletes who are training for the Olympic games.
Not subscribed to our newsletter yet?  Sign up Here!
Happy Holidays, and all the best!
Adam & Kathryn